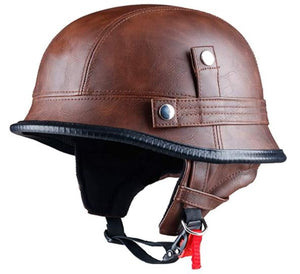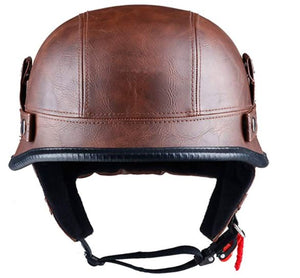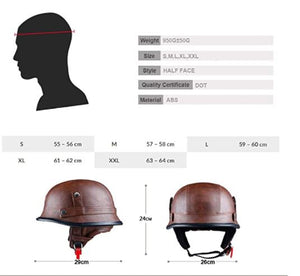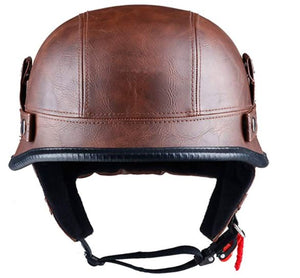 BFR German Motorcycle Brown Leather Helmet - Smallest and Lightest DOT Approved Skull Cap
FMVSS 571.218 (DOT) certified! Small and lightweight with no compromise in safety.
Red quick release that holds the helmet securely to your head but makes it a breeze to take off when you're done riding, or just want a break.
Our helmets have a break in period and will mold to your head after the first few rides for a long lasting comfortable fit!
Our strong ABS shell combined with a dense foam will protect you from accidents and keep you safe!
Sizing:
XX-S: 20.00"-20.50"
X-S: 20.75"-21.25"
S: 21.50"-22.00"
M: 22.25"-22.75"
L: 23.00"-23.50"
X-L: 23.75"-24.25"
XX-L: 24.50"-25.00"